''Iconic, took me 0.5 seconds to apply, was terrified it would be a gimmick but risked it anyway and can't believe how well they hold. Eyeliner is super black and wet look which I love with a precision tip and the eyelashes are super comfy and lightweight. Don't usually write reviews but (not to be dramatic) this is actually the future of false eyelashes- 100%.''

Tor Paul

"They will be my magnetic lashes from this point on!!! Love them!!"

Delpha Barton

"Omg I love them I really struggle with glue ones, but I can't believe these are so easy to put on I love them will defo be ordering more."

Carly Baldwin

"Love love love these Lashes I got so many Compliments"

Katrina White
Welcome to the best place online for everything Lashes!
Shop for false lashes & accessories
DIY Lash Extensions have arrived!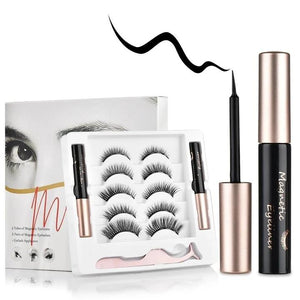 MAGNETIC EYELINER LASHES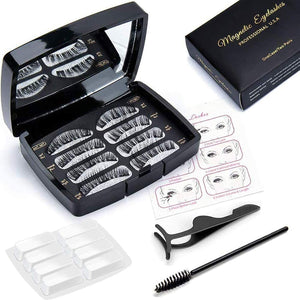 MAGNETIC LASHES WITHOUT EYELINER

Lashes Glue or Liner not for you?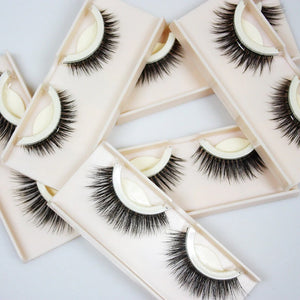 PRE GLUED LASHES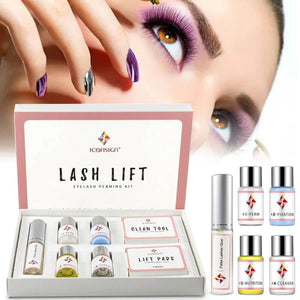 Iconsign
Get Radiantly Beautiful Lashes with an Eyelash Lift Kit
Want better lashes?
In a world filled with beauty advertisements, social media influencers and celebrities flaunting their long, luscious lashes, it can be hard to feel confident about your own. But now you don't have to!Introducing a kit that lifts your natural eyelashes while adding extra volume and length. Say goodbye to lash extensions, eye makeup smudging, messy mascara tubes and gooey applicators - this kit is a one-stop shop for achieving beautiful, natural-looking lashes! Order now for a limited time only!
Shop ICONSIGN
Are Magnetic Lashes Safe?
Magnetic Lashes with Liner are fairly new but are they safe? We're here to tell you that these lashes are safe and easy to use!
By using a small amount of magnetized eyeliner that is applied to your natural lash line, you then apply a magnetic lash strip over the top. The result is a soft and secure hold for your magnetic lashes without the need for any other products or tools.
Magnetic Eyeliner Lashes will make wearing false lashes simple and easy as well as save you money in the long run!
Is Magnetic Eyeliner Safe?
Yes, FDA has authorized magnetic eyeliner for use on the face and around the eyes, as long as its ingredients meet FDA standards for eye makeup. The formula for magnetic eyeliner is essentially the same as normal eyeliner--except there is a higher level of iron oxide present. Those who are sensitive to certain metals should perform a patch test (in which they put some on their arm) before applying it under their eyes in order to make sure they're not allergic.
Earn Big!
Become an affiliate
Share your link with your friends and get 15% commission when they buy!